This Reversing Camera System include a M-500 Monitor, DN-2 Heavy Duty Camera and 15M AV Lead (Other lengths available on request).
This system for all van based commercial vehicles but ideally suited to Tipper, Cage  and Drop-Side Bodies.
KEY MONITOR FEATURES
5 inch (4:3) Digital Colour TFT Monitor
Compatible with 600TVL cameras only
Two AV inputs with individual trigger wires
Provides individual regulated 12V supply to camera through AV Lead
Buttons on top of housing to minimise size
Pedestal mount
Selectable Reversing Grid
Sun visor
Remote control
Type approved and RoHS certified
KEY CAMERA FEATURES
This is a type approved 600TVL camera designed for the toughest environments, yet still providing the perfect solution for many different vehicles types.
For over a decade Vision UK has been using this housing and it has consistently proven to be the most durable camera housing that we have ever supplied.
This camera features  4 x light sensor activated CREE LEDs that provide this camera with excellent night vision performance, and also features an inbuilt microphone.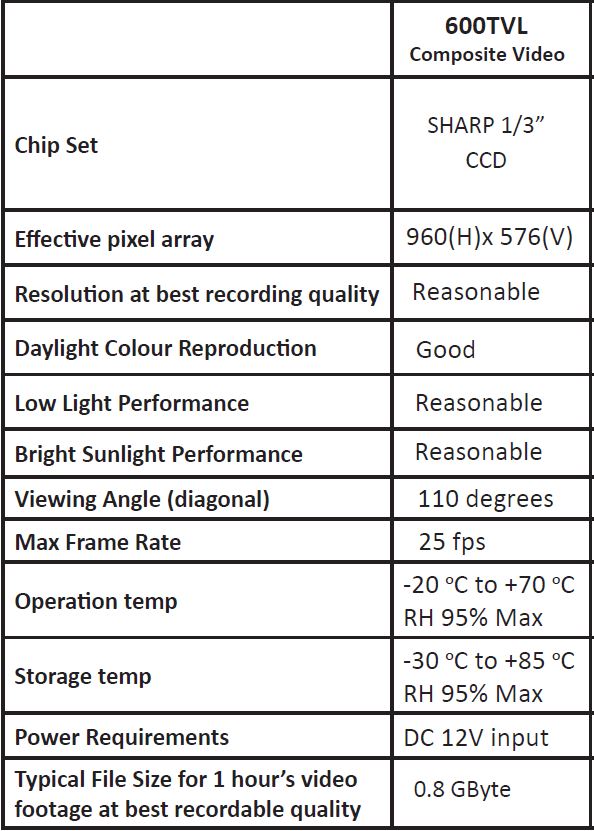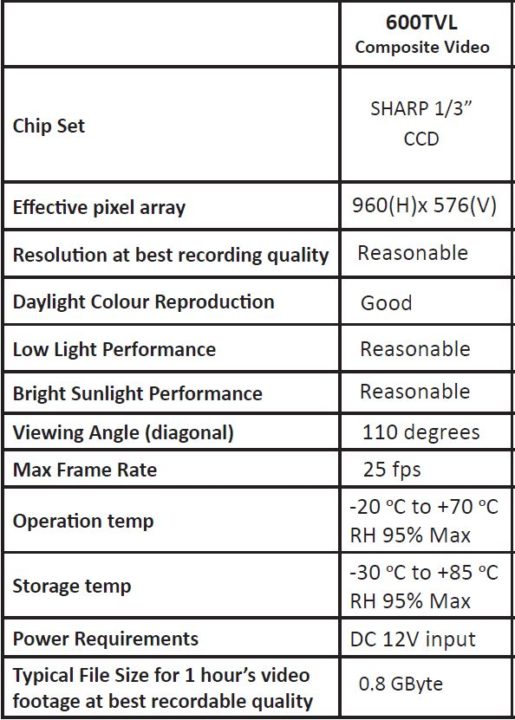 Please note due to continued product development the specific chip set used with this camera may have changed from the one indicated but the fundamental characteristics of the camera remain the same.